Corporate Workspaces
Everything you need for the office from start to finish.
Architectural Products
Office store fronts, demountable walls, you name it we've got it. Discover seemless design with all the bells and whistles.
Home Office
Working from home? Build a backyard office with Red Hula.
Creating thoughtful, inspirational places to work and dream.
Renovating your corporate or home office? We have solutions and many products ranging from, office fronts, ancillary furniture, and backyard home offices to meet all your professional needs.
Whether it's a small or large project, we work directly with you from start to finish with services including color consulting, furniture layout, IT integration, and project management. Let us help you tailor your ideas to paper.
Our Happy Clients Include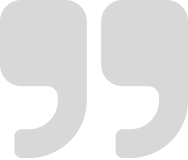 "Red Hula was amazing to work with when we relocated our business to its new home. Mary was instrumental in knowing all the details we would need to address before we even knew it.

And she already had a solution to the many obstacles we encountered along the way.
We needed a design company who was strong enough to let us relax through this part.

After 4 years open our clients still compliment our look and our staff members love our functionality. Thank you Red Hula!"
"Red Hula was instrumental with transforming our new office space into the beautiful, collaborative, open, and ergonomically friendly new office space that we have today.

We love the color palate, carpet choice, built-in office furniture, and all the conference room goods elements. Mary did a fantastic job managing the different trades, particularly with the AV and technology to finish our space.

Mary is laser focused on keeping to budget and upfront with inevitable change orders. We are super proud and delighted with our office space and very thankful for her efforts!"
"Red Hula was very detailed in every step of the process and a delight to work with. We are thrilled with our project outcome."